Archive
> St. Nicholas in the Boarding House
St. Nicholas in the Boarding House
Just like in the previous years, St. Nikolaus visited the boarding house on the evening of December 6, following a Czech tradition. Accompanied by a devil and an angel, St. Nicholas' stately figure blocked the way to the canteen so that no student was able to pass.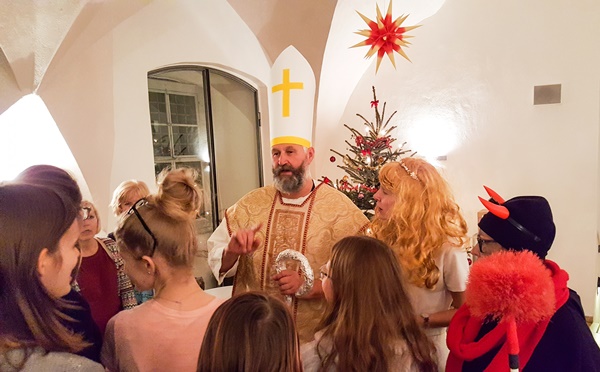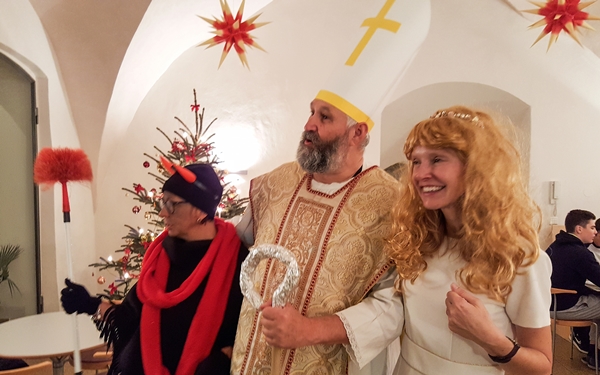 With the help of his magic staff, a highly sensitive sin detector, St. Nicholas checked the behavior of every single student. The staff was able to reveal which of them hadn't tidied up their rooms, hadn't kept the peace at night or had used bad language. In the presence of the staff, some of the students preferred to confess their 'sins' voluntarily. Based on the intercession of his angel, gracious St. Nicholas gave all of them a second chance which the students could simply utilize by singing a Christmas carol or reciting a poem; a great opportunity to make up for past mistakes, which was then rewarded with sweets and a free passage to the canteen where supper was waiting.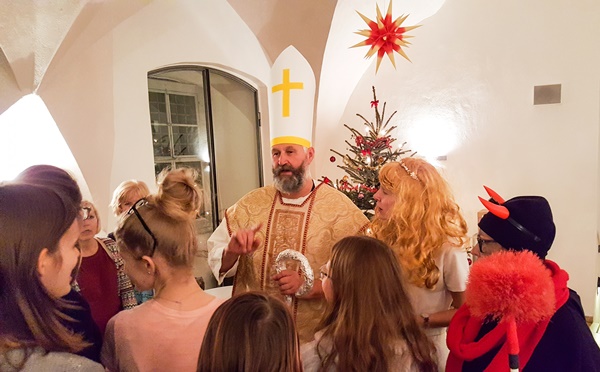 Some of the mentors took the rare opportunity to have themselves photographed with their guests.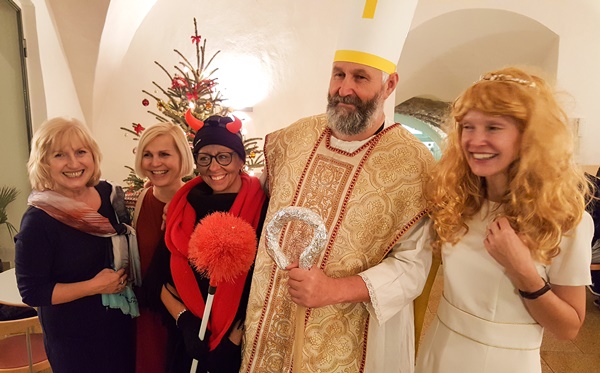 We would like to wish everyone a pleasant and peaceful advent, hopefully without any tests.